FR Lorem ipsum dolor sit amet, consectetur adipiscing elit. Suspendisse lacinia, purus eget ullamcorper viverra
Cameras & sensors
Inspection & CBRN detection
Patented dual functions of flippers
Ability to cross and and raise IED garlands
5 axis arm with a clamp
Dismantling of explosive devices
Specifications
Focus on features
Atrax without mission module
SH10 Arm (lift capacity: 10 kg)
Video turret
Mesh relay system
Constant voltage motorized fiber dispenser
Join us in our mission to revolutionize security and Explosive Ordnance Disposal, making the world a safer place with ATRAX EOD by Shark Robotics.
ATRAX EOD
Advancing Security & Safety
In the realm of security and EOD, ATRAX EOD is a trusted companion. Its robust construction, advanced sensory capabilities, and integrated AI contribute to its outstanding performance.
Shark Robotics is committed to continuous innovation and improvement, refining our robots based on real-world feedback from security and EOD professionals. This collaborative approach ensures our technology remains on the cutting edge of security and EOD operations.
PHOTO GALLERY
The robot in action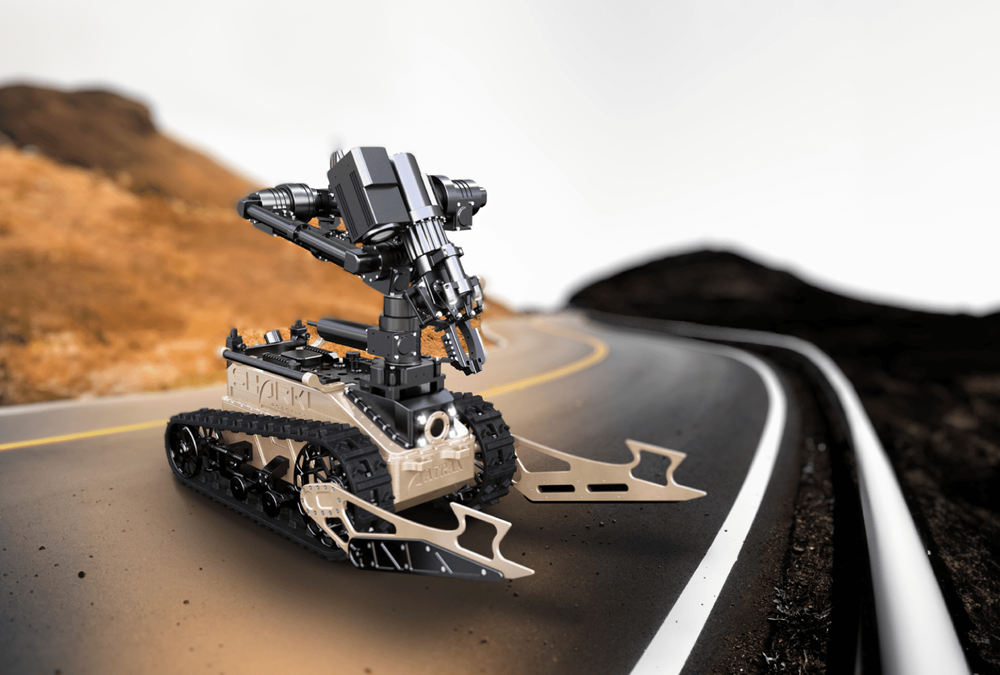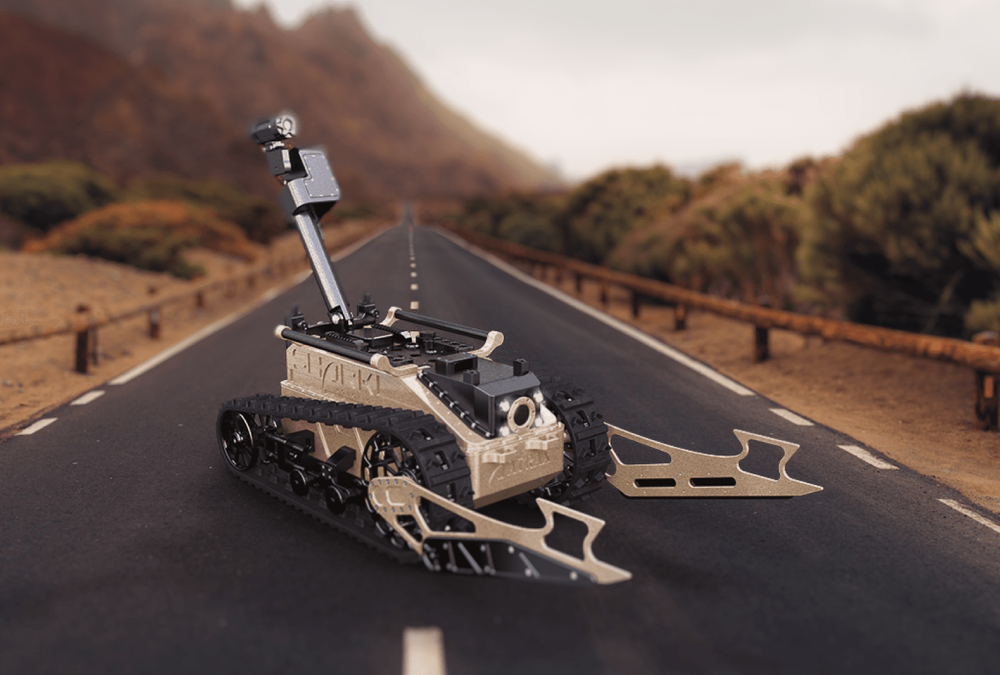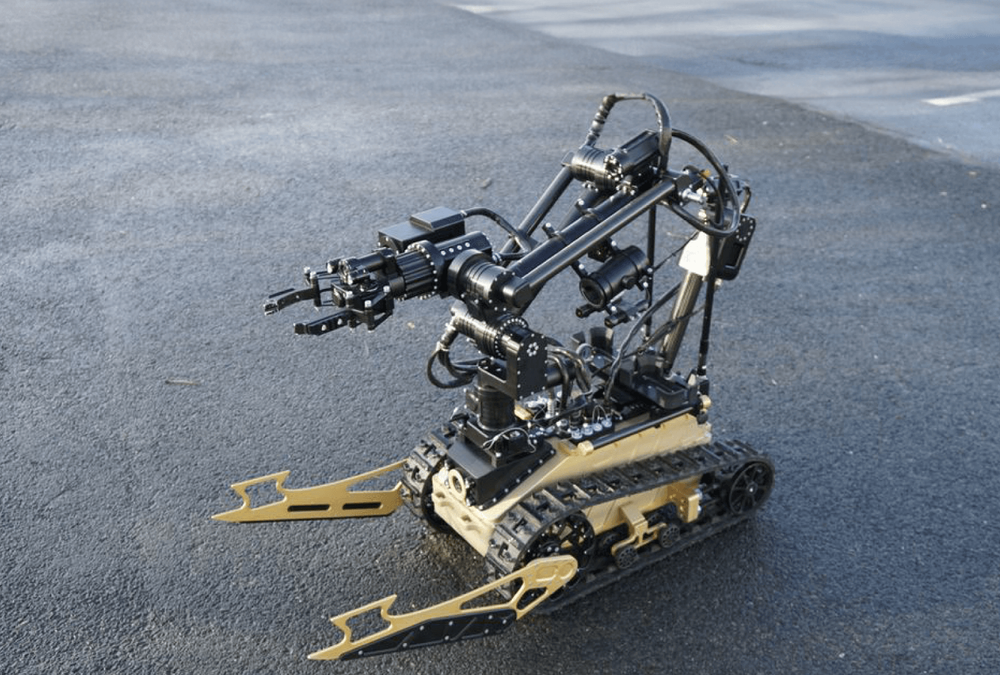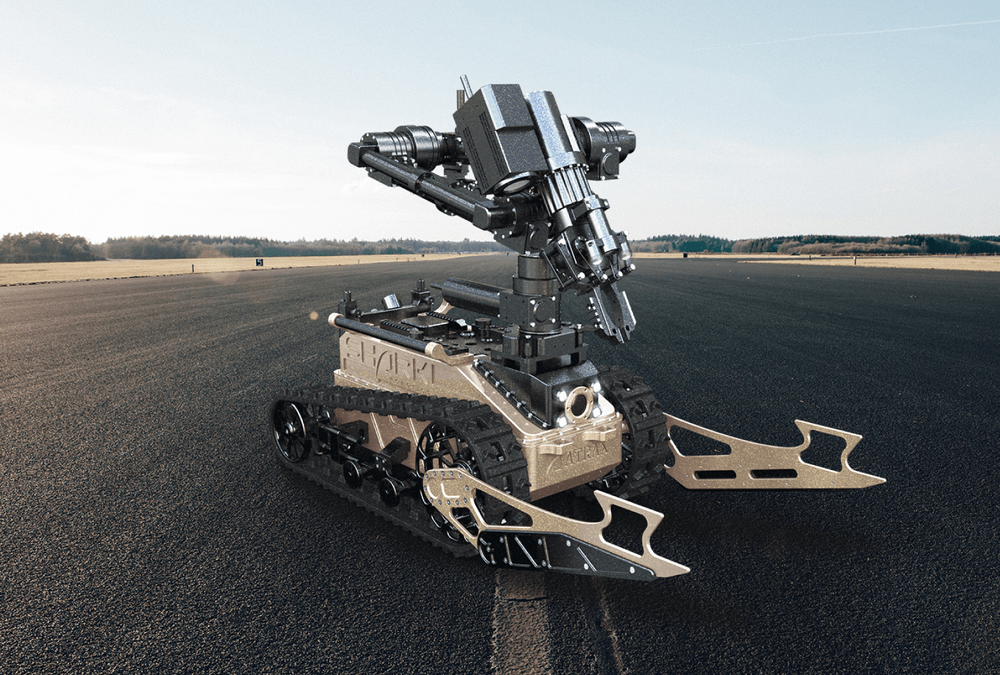 CONTACT AN EXPERT
OTHER ROBOTS